KioskKiosk x All That Glitters Christmas Social Club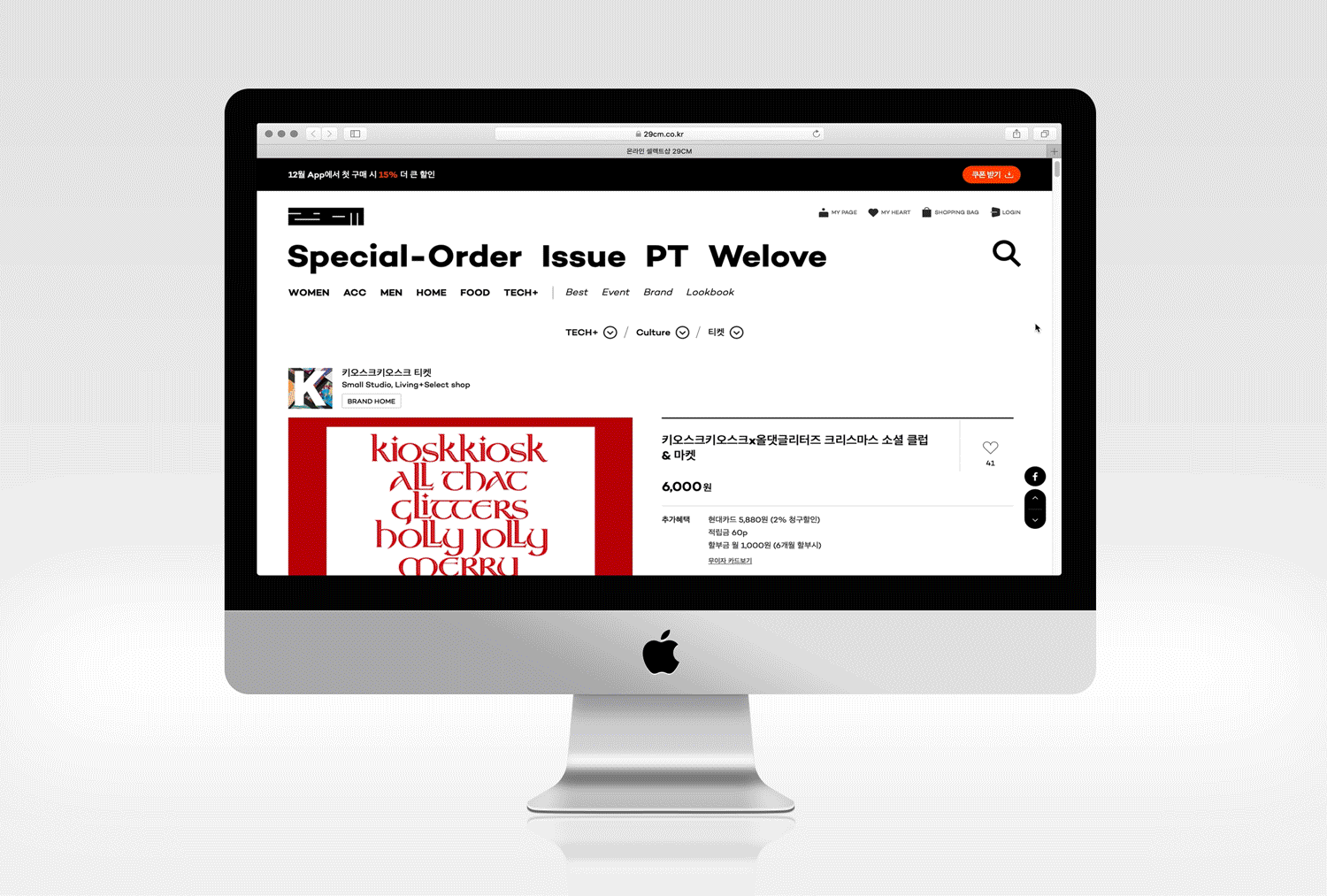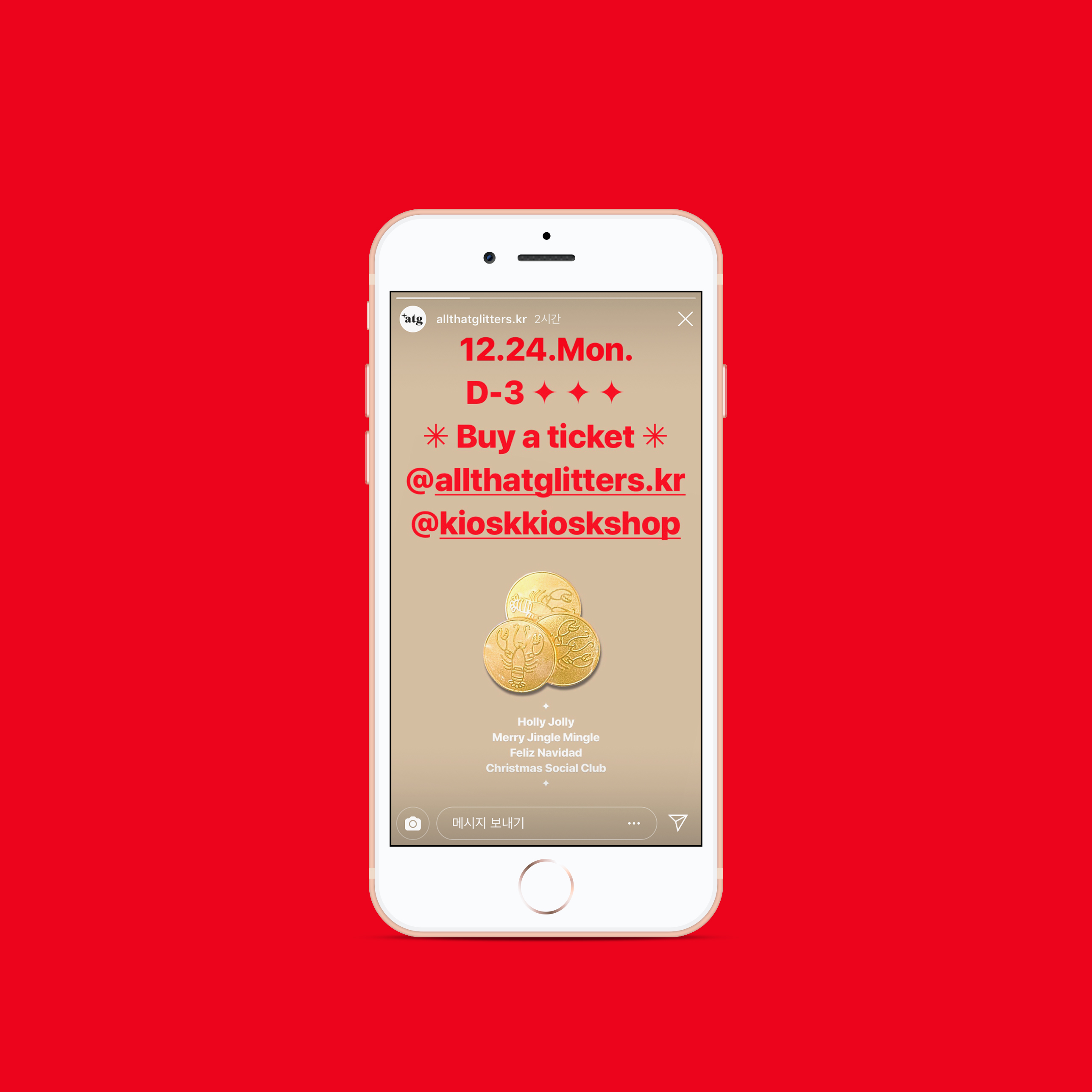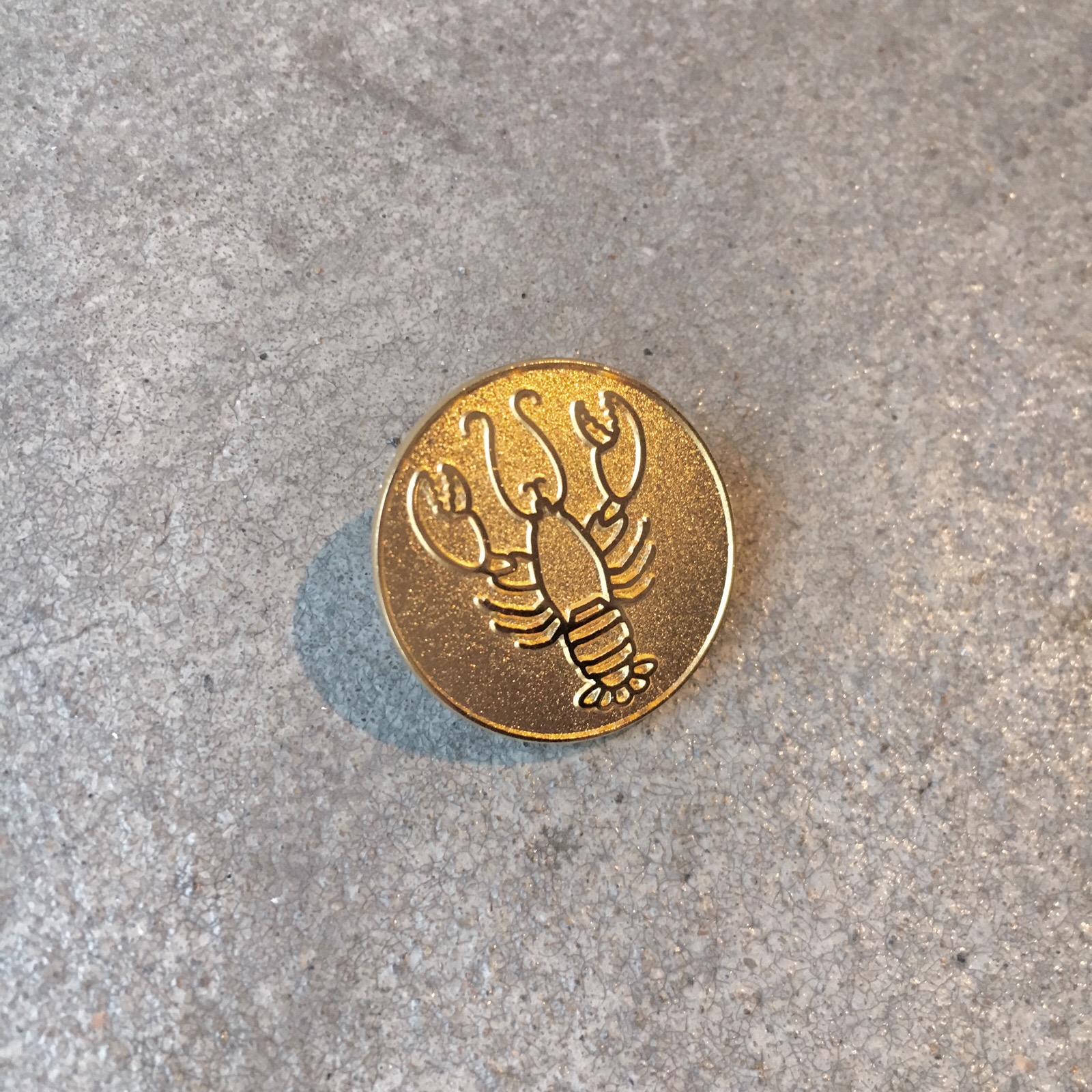 Participated in identity design for ✦
Holly Jolly Merry Jingle Mingle Feliz Navidad Wondeful Fantastic Christmas Social Club
✦, a special holiday event prepared by KioskKiosk and All That Glitters.
The Christmas Social Club was planned for a delightful social gathering of designers and creators, extending to mini market and card-making workshop. More than 30 designers and brands brought out exquisite, unique and high quality products in the mini market.
Ticket for those wishing to join a social club was sold on
29cm
Club members were presented with a golden lobster badge as a greeting gift.